Wednesday, September 13, 2023
---
LEAP's Climate Change & Animal Agriculture Litigation Initiative Welcomes New Fellows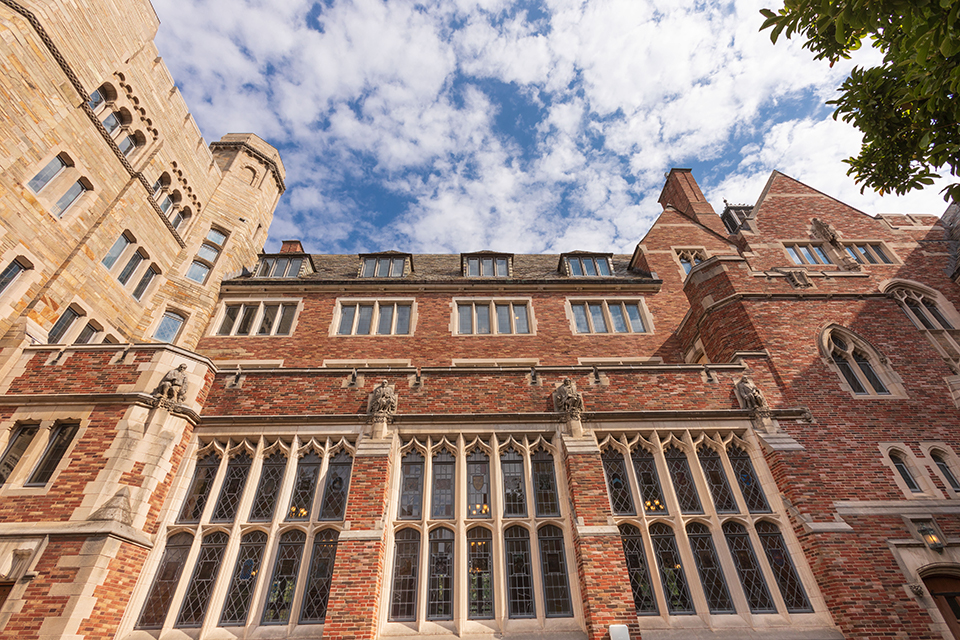 The Climate Change & Animal Agriculture Litigation Initiative (CCAALI) welcomes two new litigation fellows, Caroline Zhang and Graham Provost. CCAALI is a project within the Climate, Animal, Food, and Environmental Law & Policy Lab (CAFE Lab) of the Law, Ethics & Animals Program (LEAP) at Yale Law School. CCAALI works at the intersection of climate change and the food system, evaluating the likelihood and impact of litigation in U.S. courts relating to animal agriculture's climate impacts.
"We could not be happier to welcome Caroline and Graham to the team," said LEAP Faculty Co-Director Doug Kysar, the Joseph M. Field '55 Professor of Law. "Their significant relevant experience in environmental and climate law will help take the project to a new level."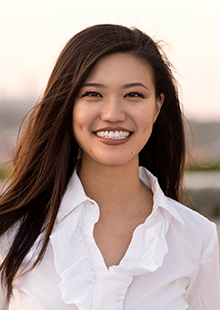 Caroline Zhang joins CCAALI from the Internal Revenue Service Office of Chief Counsel, where she represented the agency in tax court litigation. Zhang has a strong environmental law and environmental justice background, having interned with the U.S. Department of Justice Environment & Natural Resources Division and the Washington State Office of the Attorney General Environmental Protection Division. Zhang received her J.D. from Stanford Law School and a bachelor's degree, magna cum laude, from Harvard University in history and literature. At Stanford, she received several prizes for top performance in torts, the law and politics of bureaucracy, and U.S. legal history, and worked with the Stanford Environmental Law Clinic. Prior to law school, Zhang was the social media manager for the nonprofit Citizens for Responsibility and Ethics in Washington (CREW).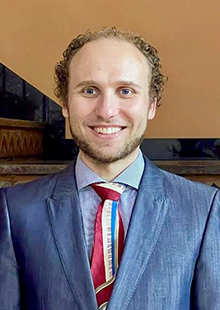 Graham Provost recently completed a clerkship with the Ninth Circuit Court of Appeals and also clerked with the Northern District of New York. Provost brings a unique and valuable mix of legal and scientific experience to the project, according to project partners. Before receiving his J.D. from Harvard Law School cum laude, Provost earned master's and bachelor's degrees in atmosphere and energy engineering from Stanford University, where he focused on renewable energy as well as atmospheric pollution and the legal and policy dimensions of the climate crisis. During law school, Provost worked on pro-democracy, environmental law, and environmental justice matters while interning with the New York Civil Liberties Union and the Colorado Attorney General. Provost's experience as an engineer prior to law school included designing solar power plants and working as part of a startup team building a state-of-the-art solar data analytics platform. 
"I am particularly pleased with the mix of skills that Caroline and Graham bring to the team, said Daina Bray, CCAALI's Project Manager. "They bring a commitment to environmental and climate justice, backed up by legal, policy, and scientific expertise."
Viveca Morris, LEAP's Executive Director affirmed the importance of the project.
"When it comes to addressing the climate impacts of animal agriculture, there is no shortage of urgent work to be done," Morris said. "We are thrilled to welcome Caroline and Graham to the LEAP team and to have their significant talents and energy focused on this important project."
CCAALI is focused on exploring the potential for litigation to help address the climate harms of animal agriculture. Even if emissions from electricity production and transportation ended immediately, global emissions related to food production alone could preclude limiting warming to 1.5 degrees Celsius or less above pre-industrial levels, a goal of the Paris Climate Agreement. The vast majority of U.S. agriculture emissions are related to the production of livestock animals and their feed. The livestock industry's emissions are particularly concerning because livestock and their manure are the United States' top source of methane, a climate super-pollutant.
Yet, agribusinesses have received little legal or political scrutiny for their climate pollution, and the industry's greenhouse gas (GHG) emissions remain effectively unregulated in the United States, according to the project. Given the urgency of the climate crisis and the current lack of political will to address GHG pollution from the livestock industry, climate advocates may turn to litigation as a potential leverage point for holding livestock corporations responsible for their emissions. CCAALI seeks to understand the nature, likelihood, and potential impacts of such strategies.
CCAALI, which launched in 2021, is led by Project Manager and Senior Litigation Fellow Daina Bray, LEAP Faculty Co-Director Doug Kysar, LEAP Faculty Co-Director Jonathan Lovvorn, and LEAP Executive Director Viveca Morris, with support from LEAP Postgraduate Fellow Laurie Sellars.