Wednesday, March 31, 2021
---
Professor Kahn Publishes a Philosophical Memoir
Testimony (Cascade Books) is the newest book from Professor Paul W. Kahn '80. He pursues the themes that have been at the core of his work on law and politics: sacrifice, love, memory, and faith. Testimony, however, is no ordinary work of academic inquiry. It is a memoir of the last five years of his mother's life.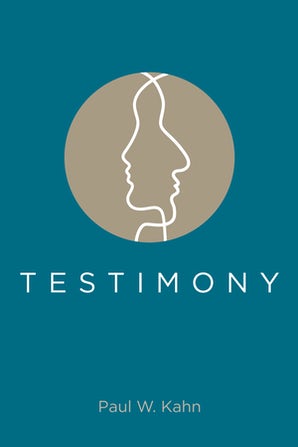 Testimony opens, "On my mother's seventy-fifth birthday, she began to confess. By her eightieth birthday, she was dead. In those five years, my parents' quiet life in retirement became the scene of a battle of mythic proportions. Love and hatred, sex and possession, memory and truth, life and death were all at issue."
It was to his father that his mother confessed. Instead of bringing forgiveness and peace, the confession brought unforgiving rage. She acted out of love; he sought revenge. Their battle consumed everything and everyone around them. In the middle of this struggle, she was diagnosed with cancer. Two years later, she died.
Kahn finds in their struggle the story of the twentieth century. Their lives begin with poverty in the Depression and immigration from Hitler's Germany. He follows his father's experience of World War II in Europe and his return with PTSD. He traces his parents' movement through the turbulent 60s. Even more than a study of twentieth-century culture, Testimony is a vivid, poignant, and sometimes painful meditation on the possibility of faith in a secular age.
Kahn is the Robert W. Winner Professor of Law and Humanities and Director of the Orville H. Schell, Jr. Center for International Human Rights at Yale Law School. He teaches constitutional law and theory, international law, cultural theory, and philosophy.