Tuesday, November 2, 2021
---
Students Named Fellows by the Brooks Institute for Animal Rights Law & Policy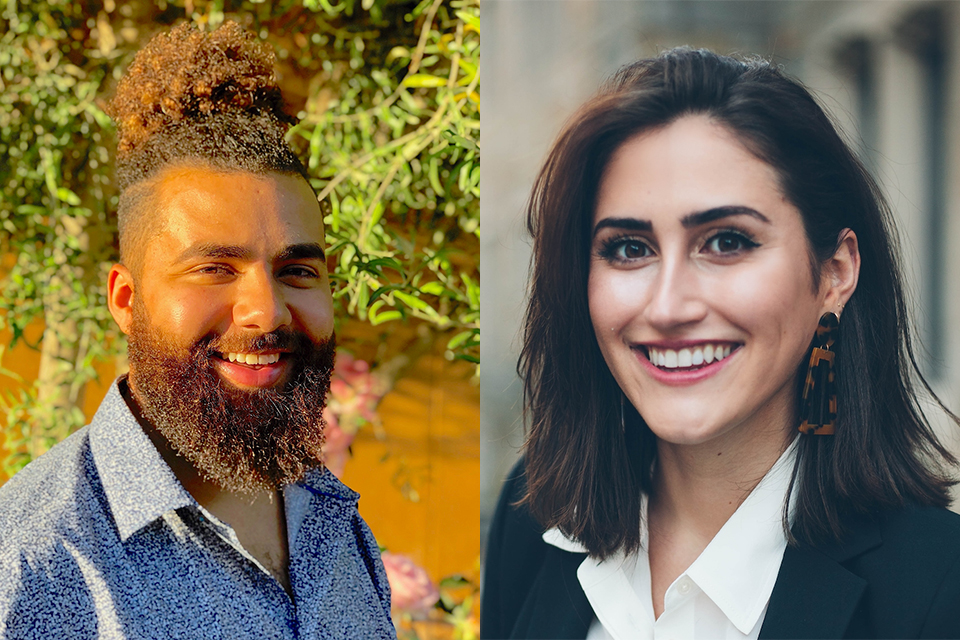 Two Yale Law School students, A.J. Hudson '23 and Saylor Soinski '23, were among the six Emerging Scholars Fellows announced by the Brooks Institute for Animal Rights Law and Policy. The Brooks Institute's Emerging Scholars fellowship program supports students who intend to pursue a professor appointment in a law school and who intend to make animal law a significant component of their teaching and research by providing them with mentorship and support in their second or third years of law school. 
Hudson is a current 2L whose research focuses on why South American countries have granted animals and the environment legal rights in situations where U.S. courts and legislatures have declined to do so. He is especially focused on how differences in values lead to differences in the law and how those values arise. Hudson was also a 2020–2021 LEAP student grant recipient. 
"I have boundary-defying scholarly interests that really challenge the typical disciplines of law, and I center perspectives that are often uncommon in legal academia," said Hudson. "So, it means a great deal that this team of animal law experts really sees the merit of my ideas and that they want to support my scholarly development."
Soinski, also a current 2L, is the co-president of the Yale Animal Law Society. Her research will look at the legal ramifications of categories like "wild" and "domesticated," and how these categories can be reshaped, so that "we may come to a more expansive and pluralistic understanding of what it means to ethically inhabit a shared world," she said.
"I'm so grateful to have been named an Emerging Scholar fellow," said Soinski. "I look forward to continuing to work with the Brooks Institute as a voice for animals."
This semester, both Soinski and Hudson are students in Animal Law, a course taught by the Faculty Co-Directors of the Law, Ethics & Animals Program at Yale Law School, Joseph M. Field '55 Professor of Law Douglas Kysar and Clinical Lecturer in Law Jonathan Lovvorn. Kysar is one of the faculty mentors for the Brooks Emerging Scholars Fellowship, which he described as "an innovative program designed to support the long-term vitality of the animal law field." "I could not be happier that two of our amazing students have been included in such a valuable initiative," Kysar said.
Founded in 2019, the Law, Ethics & Animals Program at Yale Law School is a multidisciplinary program dedicated to developing strategies to address industrialized animal cruelty and its impacts on the living world, and to drawing attention to the deep questions of conscience and law raised by humanity's treatment of animals.