Claudia M. Flores
Clinical Professor of Law; Director, Allard K. Lowenstein International Human Rights Clinic
---
Claudia Flores is a Clinical Professor of Law at Yale Law School. Flores's research and advocacy focuses on international human rights, issues of inequality and failures of good governance and rule of law.
FULL BIOGRAPHY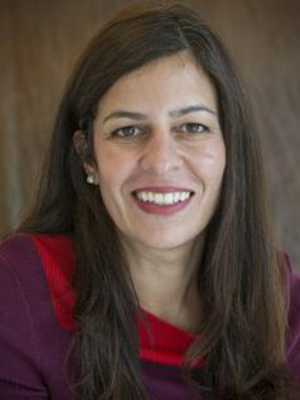 Contact Information
---
Faculty Assistant
---
Barbara Mianzo
Education & Curriculum Vitae
---
J.D., New York University School of Law, 2002
B.A., University of Chicago, 1997
Courses Taught
---
Lowenstein International Human Rights Clinic
Claudia Flores is a Clinical Professor of Law at Yale Law School and Director of the Allard K. Lowenstein International Human Rights Clinic. Flores's teaching, scholarship and law practice have focused on international human rights, constitutional reform, global inequality, and state accountability for failures of good governance. She is co-host of Entitled, a podcast that explores global debates around human rights. Prior to joining YLS, Flores was a Clinical Professor of Law at the University of Chicago Law School and Director of the Global Human Rights Clinic.
Flores and her students have represented clients and partnered with advocates on a wide range of global human rights issues. Recent matters include representing household and care workers before the Inter-American Commission for Human Rights and documenting regional and state responses to online hate speech in conflict settings. Flores and her students' work has been featured in the Washington Post, New York Times, Guardian, Chicago Tribune, and various network television and public radio outlets.
Flores' scholarship has appeared in the Chicago Journal of International Law, University of Chicago Legal Forum, Georgia Journal of International and Comparative Law and Cardozo Journal of Law and Gender. She has contributed book chapters to Gender and Constitutional Law (Catharine MacKinnon, ed., 2018) and From Parchment to Practice: Implementing New Constitutions (Tom Ginsburg & Aziz Z. Huq eds., 2020).
Before joining academia, Flores' legal practice included both domestic litigation and international advocacy. From 2013-2015, she was a partner in the civil rights practice of Hughes, Socol, Piers, Resnick and Dym and served as lead attorney in collective and class action labor and employment cases on behalf of agricultural workers in temporary foreign labor programs. She served a four-year term as a UN Women and United Nations Development Programme (UNDP) legal advisor to the governments of East Timor and Zimbabwe. She also managed a USAID-funded program to combat human trafficking in Indonesia. From 2004-2008, Flores was a staff attorney in the Women's' Rights Project of the national office of the American Civil Liberties Union. There, she spearheaded litigation and advocacy to advance workplace rights of low-wage immigrant women workers.
Flores received her B.A. in philosophy from the University of Chicago and J.D. from New York University where she was a Root-Tilden-Kern Public Interest Scholar and Sinsheimer Service Fellow. Following graduation, Flores was a Skadden Arps Fellow in the International Women's Human Rights Clinic at CUNY Law School. Flores clerked for Judge Harry Pregerson in the U.S. Court of Appeals for the Ninth Circuit.