Wednesday, January 11, 2023
---
Yale Law School Adds Four New Faculty Members in 2022–23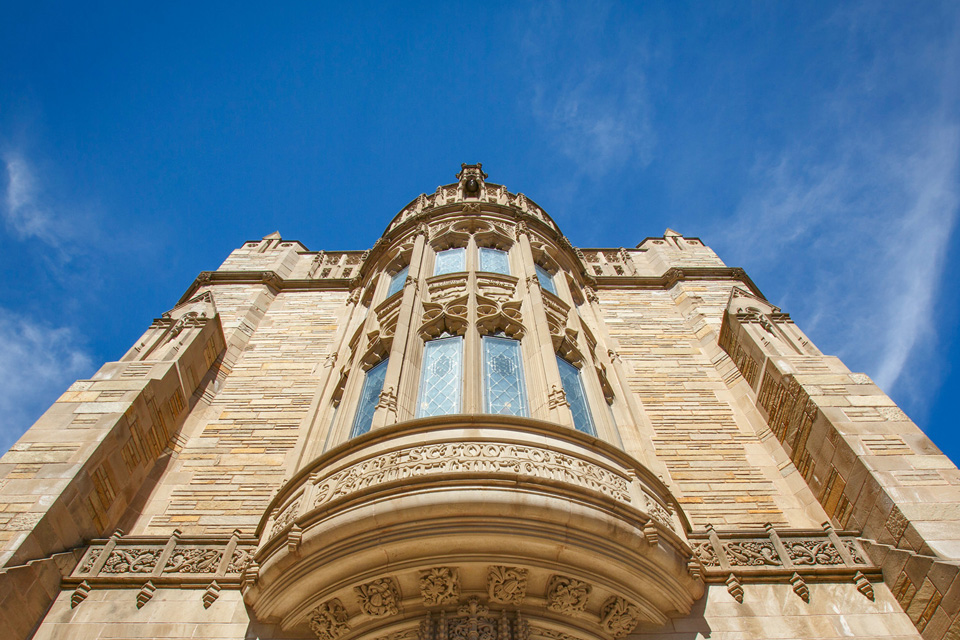 Four new professors have joined the Yale Law School faculty this academic year, adding new perspectives in areas including economic policy, philosophy, and human rights. 
Professors Aslı Ü. Bâli '99 and Claudia Flores joined the faculty on July 1, 2022 and Professors Ketan Ramakrishnan '21 and Natasha Sarin joined on Jan. 1, 2023.
"We are so fortunate to have these four incredible scholars join us at the Law School," said Dean Heather K. Gerken. "They are brilliant teachers and mentors who have shaped policy debates and produced outstanding scholarship. I am thrilled that they are joining our community."
---
Aslı Ü. Bâli '99
Aslı Ü. Bâli '99 is a Professor of Law. Prior to Yale Law School, she was at the UCLA School of Law, where she served as the founding Faculty Director of the Promise Institute for Human Rights and served as the Director of the UCLA Center for Near Eastern Studies. In 2022, she was awarded the Rutter Award for Excellence in Teaching, the school's highest honor for distinction in the classroom.
Bâli's scholarship focuses on international law, human rights, and comparative constitutional law. Her current research examines questions of federalism and decentralization for the purposes of addressing self-determination demands and governance goals in the transitions underway in the Middle East. 
Bâli holds a Ph.D. in politics from Princeton. Before joining UCLA Law, Bâli worked for the United Nations Office of the High Commissioner for Human Rights and was an Associate at Cleary Gottlieb, where she focused on international transactions and sovereign representation. 
Claudia Flores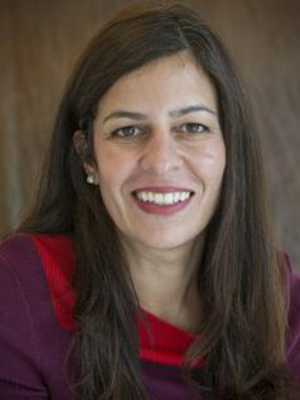 Claudia Flores is a Clinical Professor of Law. She was previously a Clinical Professor of Law at the University of Chicago School of Law, where she was Director of the Global Human Rights Clinic. Flores's research and advocacy focuses on international human rights, issues of inequality and failures of good governance and rule of law. 
Prior to joining the faculty at University of Chicago, Flores served as United Nations legal advisor to the governments of East Timor and Zimbabwe. She has also managed a USAID-funded program to combat human trafficking in Indonesia and was a staff attorney at the national office of the American Civil Liberties Union in the Women's Rights Project. Flores was a recipient of a Skadden Arps Fellowship and law clerk to Judge Harry Pregerson in the U.S. Court of Appeals for the Ninth Circuit. She was also a Root-Tilden-Kern Public Interest Scholar and Sinsheimer Service Fellow at New York University School of Law, where she earned her J.D. She received her B.A. in philosophy from the University of Chicago.  
Ketan Ramakrishnan '21
Ketan Ramakrishnan '21 is an Associate Professor of Law. His teaching and research interests include torts, contracts, property, the ethics and governance of emerging technological risk, and foundational issues in moral and legal philosophy. 
Ramakrishnan is the author of "Treating People as Tools," Philosophy & Public Affairs (2016) and a co-editor of Ethics and Existence and Principles and Persons, both from Oxford University Press (2021). He received an A.B. in philosophy from Harvard College, a D.Phil. in philosophy from the University of Oxford, and a J.D. from Yale Law School. 
Natasha Sarin
Natasha Sarin is an Associate Professor of Law. She comes to Yale Law School from the Department of the Treasury, where she was the Deputy Assistant Secretary for Economic Policy. During her government service, Sarin was on leave from the University of Pennsylvania Carey Law School, where was an Assistant Professor. 
Sarin's teaching and research center on the intersection of empirical law and economics, and on the question of how best to regulate large financial institutions. She has published widely on consumer finance and macroprudential risk management, using novel datasets to offer new insights into the field and contribute to contemporary policy debates. Her work has been covered in the Washington Post, the Economist, and the Financial Times.
 
Sarin earned her J.D. and Ph.D. in economics from Harvard. She received her B.A. in ethics, politics, and economics from Yale University.