Tuesday, March 8, 2022
---
Luke Moffett Discusses Reparations by Nonstate Armed Groups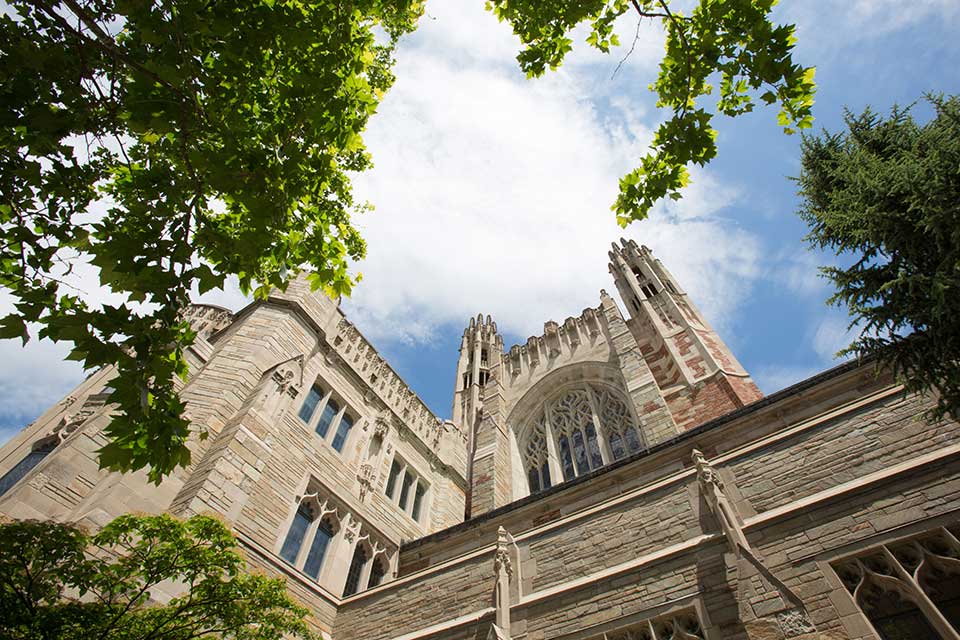 The Schell Center for International Human Rights welcomed Luke Moffett to lead the Feb. 24 Human Rights Workshop, "Reparations by Nonstate Armed Groups."
Moffett is a Reader at the School of Law, Queen's University Belfast, and the Principal Investigator on the Arts and Humanities Research Council's Reparations, Responsibility and Victimhood in Transitional Societies project. In his talk, he explained that nonstate armed groups may provide reparations to their victims without any international legal obligation. The relationship between armed groups and civilians, he argued, is more complex than many observers realize.  
Civil wars are now the most common form of armed conflict, Moffett pointed out, and about 60 million people live under the control of nonstate armed groups. Yet accountability for those groups is "a shadow land" under international law. "Armed groups aren't really recognized as legitimate parties," Moffett said. Non-state actors cannot sign onto international treaties such as the Convention Against Torture, so they do not have the same obligations as states under international law.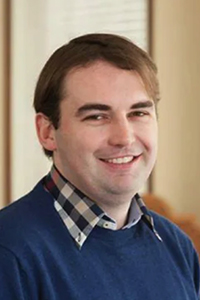 Still, nonstate armed groups do have some obligations, Moffett said. International law still prohibits war crimes for nonstate groups. Yet, he said, human rights law increasingly turns toward recognizing that armed groups should be held accountable to international standards. This point is raised in particular contexts, such as when nonstate groups "act like states" by controlling territories. At the same time, Moffett said, there has been significant resistance to recognizing armed groups as akin to states under international law. One concern is that it could "dilute" human rights obligations and divert attention from violations committed by states. But Moffett said his research "turns things upside down."
"Instead of thinking about what the law says, which is very little, we look at what's happening on the ground," he said. 
Moffet noted that he has seen armed groups often willing to make reparations for harm they have caused, even when there are no international legal requirements. When nonstate armed groups make reparations, he argued, "it's about taking responsibility for their own actions. It's not law. It's about repairing their relationships with civilians."
He added that armed groups can use reparations to improve their public image or to reduce hostility among civilian populations they govern. 
For some groups, reparations are even an element of their ideology or culture, Moffet explained. He cited the Ogaden National Liberation Front in the Somali region of Ethiopia, which he said has a cultural practice of compensation for spilling blood. 
"They see this as a way of easing tension with civilians," he said.
However, not all armed groups have these codes of conduct. There is often pushback to providing reparations among armed groups, Moffett explained. 
"Armed groups in times of conflict often don't have the time or resources to pay reparations," he said.
Groups' unwillingness to compensate enemy combatants or supporters, the denial of organizational involvement when low-ranking members commit abuses, and potential threats to commanders who identify themselves in order to make reparations all limit the potential to make them, Moffett explained. During active conflict, he added, carrying out reparations may take too long. 
"We want to mitigate harm as soon as possible," he said. "Often reparations take years or decades."
Post-conflict, there are more options for repair, Moffett said. He highlighted asset and land restitution, providing information about the disappearances of loved ones, and the mitigation of future violence through actions like de-mining as potential forms of recourse. Moffett also cited cases of former combatants committing themselves post-conflict "to recognize the wrongs of the past and to struggle to improve things now." In one case, ex-militants in Lebanon formed an anti-war organization called Fighters for Peace to urge Lebanese youth not to make the mistakes they once made as teenage combatants.
Similar barriers to making reparations during conflict exist after armed groups are demobilized, Moffett acknowledged. Resources remain an issue: former combatants may be unemployed and impoverished, unable to compensate those they have harmed. In some cases, the nonstate armed group may no longer exist, and former members might fear identifying themselves with the group. Moffett also saw "symbolic" rather than tangible reparations as a risk.
Moffett emphasized that making reparations requires navigating contentious political issues. 
"Who deserves to be recognized?" he asked. "Who deserves to be seen as a victim?" 
Those questions have been exceptionally difficult to resolve in Northern Ireland, where Moffett is from, he added.
The diversity of victims' goals and demands complicate reparation efforts, too. For example, in Northern Ireland, an organization called the Independent Commission for the Location of Victims' Remains (ICLVR) was gathering information confidentially from members of the Irish Republican Army to find the remains of murder victims and return them to their families. However, some family members wanted those responsible for the killings prosecuted. 
"In a system where we're trying to provide reparations, some victims wanted justice," Moffett explained. 
The risk of prosecution discouraged IRA members from cooperating with the ICLVR, limiting its ability to locate and return remains to families, he said.
Moffett ended his presentation by warning against black-and-white thinking about armed groups. 
"Armed groups don't come out of thin air," he insisted. "The relationship between armed groups and civilians is often overlooked. Sometimes it's very coercive. But sometimes there is support, because people are totally abandoned by the state."
Ignoring this truth can have tragic consequences, Moffett suggested. He told the story of a Dutch airstrike on an ISIS bomb factory that killed 70 civilians after the explosives in the factory were detonated by the strike. Moffett argued that the deaths of those civilians were tolerated because they were viewed as culpable for coexisting with ISIS. 
"We create blind spots," Moffett said. "We slide into a system that justifies the deaths of civilians."
He argued for a more nuanced perspective. 
"People support these groups because there is no one else," he said. "They are marginalized in the political system."