Architectural Details
---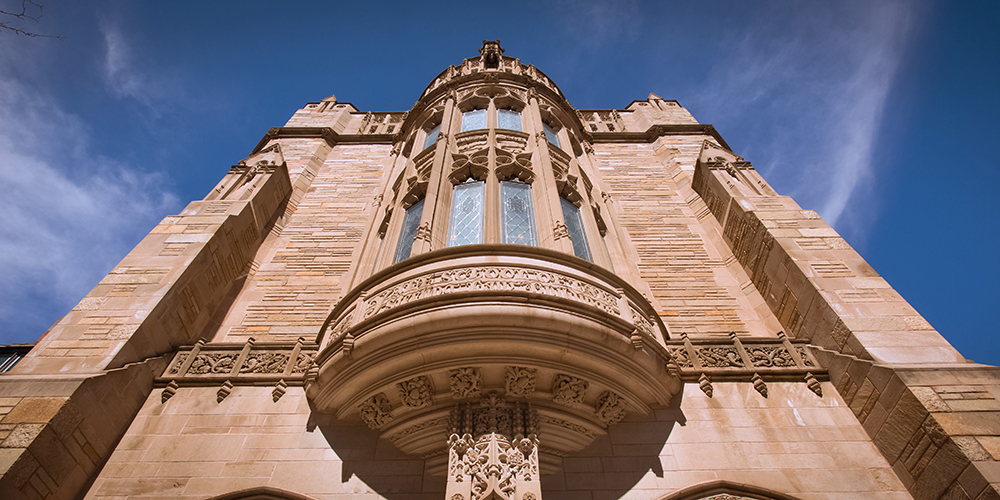 A shot of the front of the Sterling Law Building on Wall Street on a clear, warm day.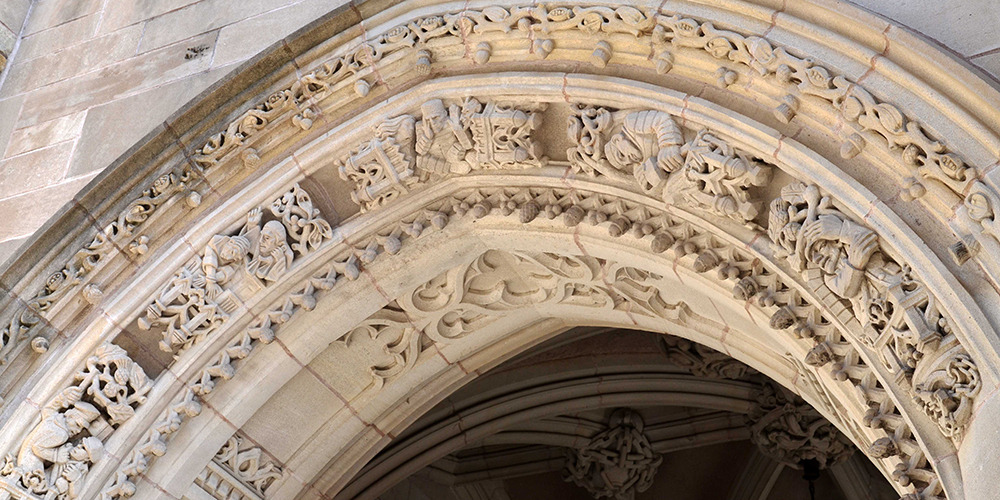 If you look closely at the gothic arches of Yale Law School, you will find many figures symbolic of the justice system. Among them are a police officer apprehending a suspect, a convict in stripes, and a judge sentencing a criminal.
A view of the ornate stained glass windows that are a focal point of the Sterling Law Building.
Architect James Gamble Rogers chose five symbolic stone figures to portray some of the participants of the legal process. A bulldog as a lawyer is one of these figures, located high atop the gable ends of the auditorium near the corner of High and Grove Street.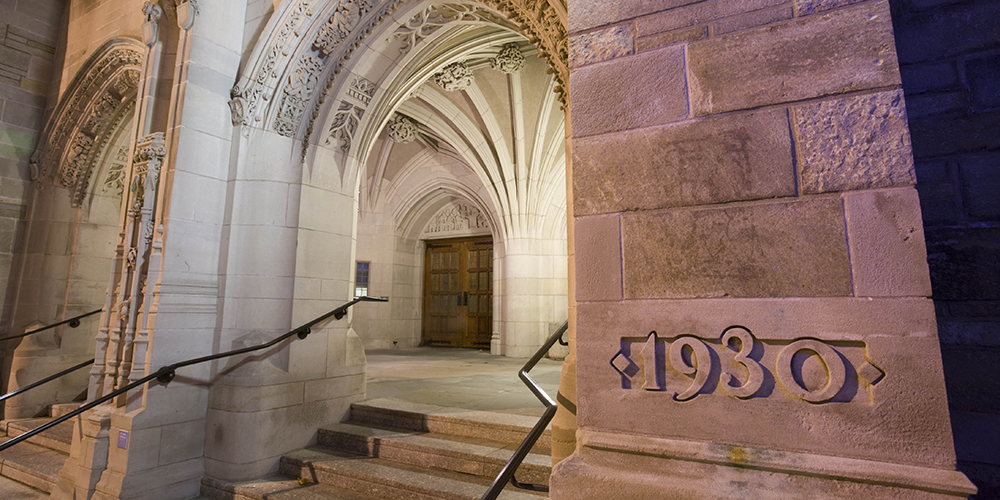 A shot of the main entrance of the Sterling Law Building with the date of construction etched into the stone.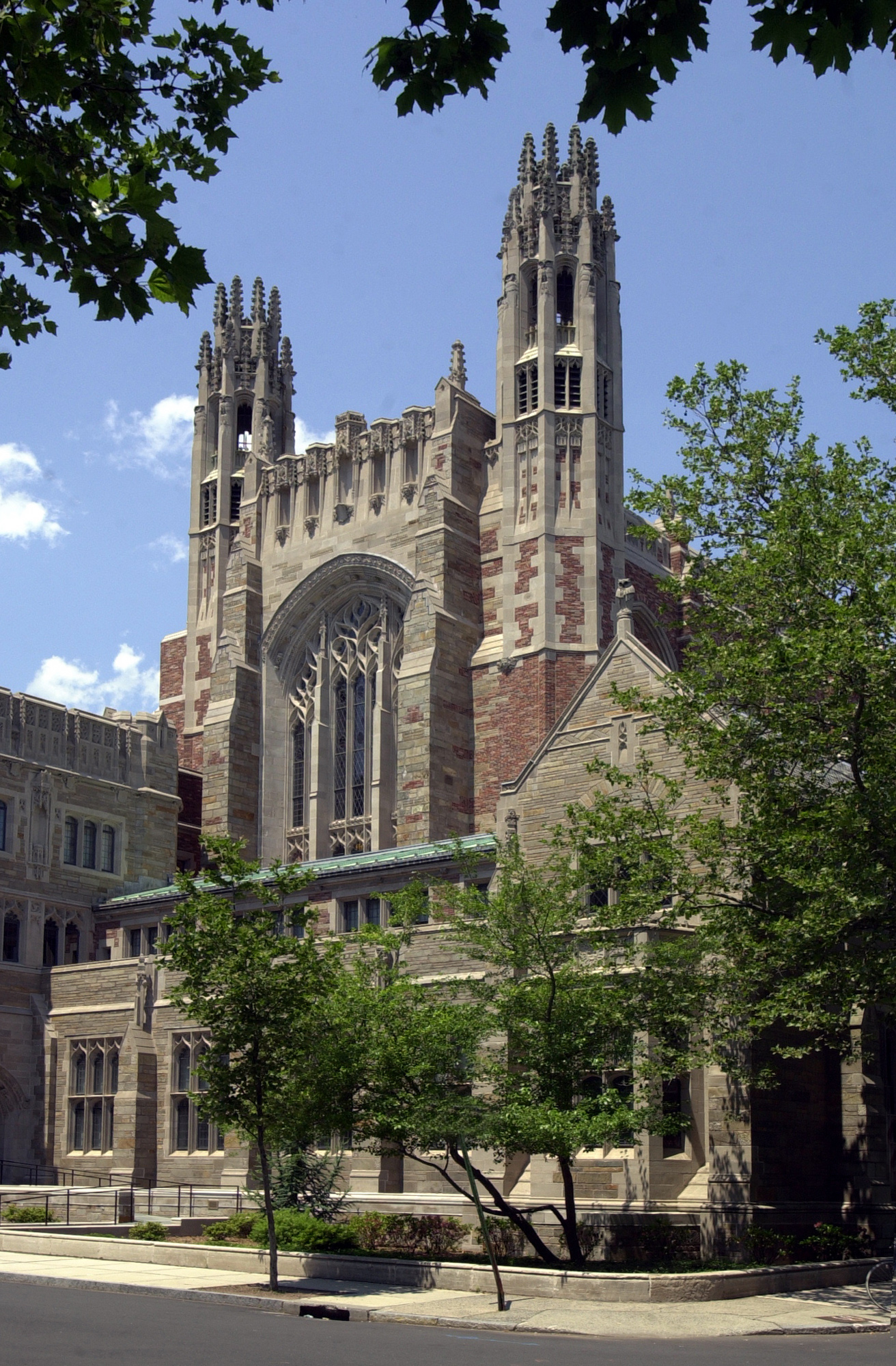 The Sterling Law Building as viewed from across Wall Street.
A view of the Yale Law School courtyard, a favorite spot for studying outside.
One of many ornate stained glass works of art that are featured in the windows of the Sterling Law Building.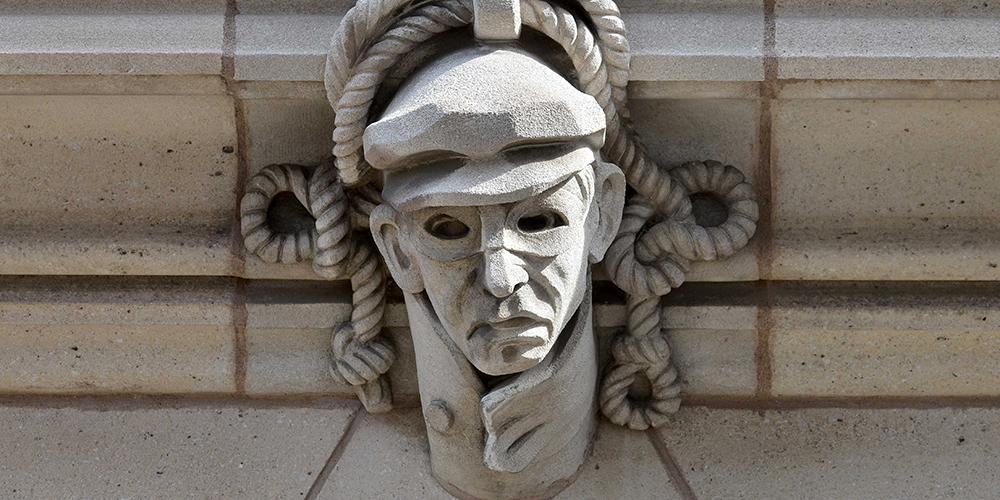 A close up of a stone figure representing a criminal on the exterior of the Sterling Law Building.
Looking up at the Sterling Law Building from a side entrance on Grove Street.