Public Interest Law
---
About Public Interest Law
Yale Law School has a strong tradition of service in the public interest. In addition to the rich curricular offerings, approximately 80 percent of students take part in a clinic during their time at the Law School.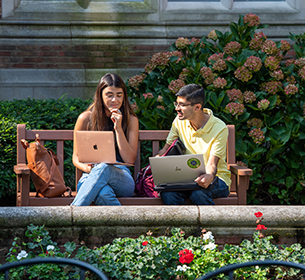 Public Interest Activities
Most YLS students perform public service in activities ranging from legal research and writing to outreach in the New Haven public schools. A number of YLS centers and projects offer fellowships and other opportunities for public service.
Public Interest Career Services
Public Interest Career Services are available through the Career Development Office, which offers specialized counseling, as well as a wide array of services, programs, events, and resources for public interest minded students and alumni in all stages of their career development.
Monday, May 02, 2022
---
News
A major new report by legal and medical experts from the Yale Child Study Center, Yale School of Medicine, Yale Law School, and the University of Texas Southwestern analyzes in depth the misleading scientific claims that informed recent actions by Texas and Alabama to criminalize medical treatment for transgender youth.
Thursday, May 12, 2022
---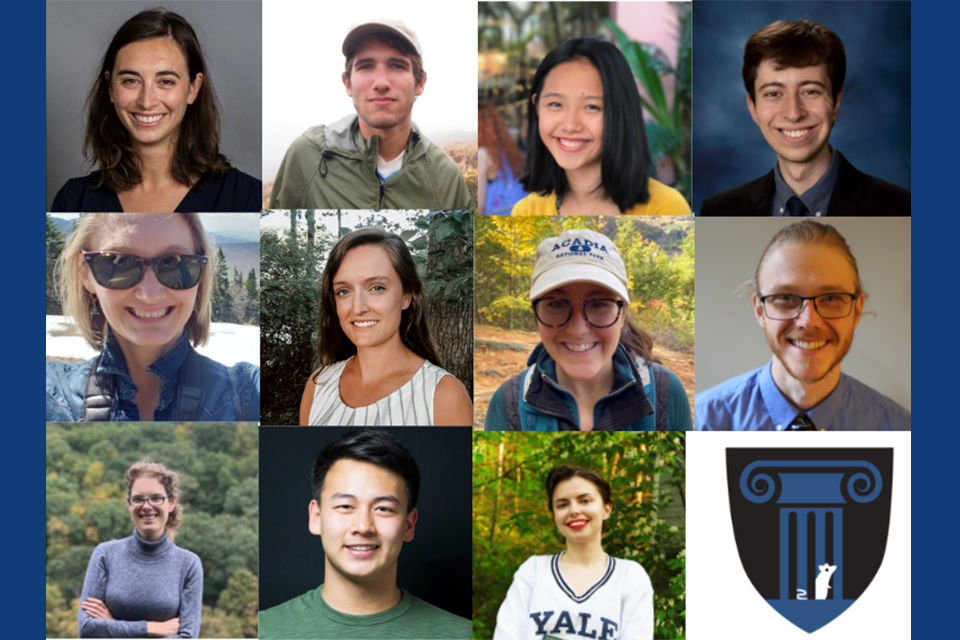 The Law, Ethics & Animals Program (LEAP) announced 10 recipients of the LEAP Student Grant Program from across Yale University.
Wednesday, May 4, 2022
---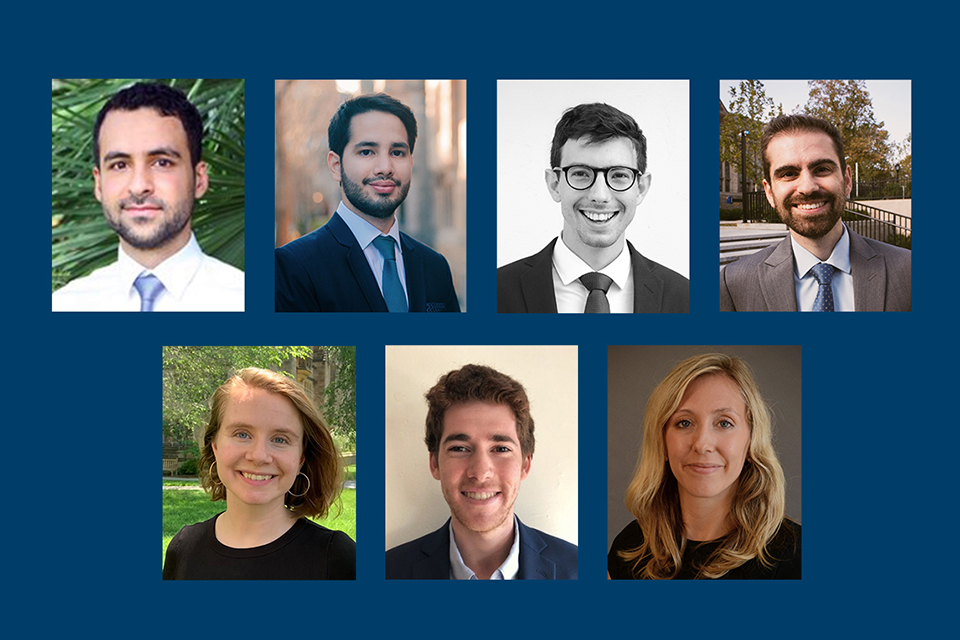 Recipients of 2022-23 Bernstein and Robina International Human Rights Fellowships, clockwise from top left: Yussef Al Tamimi '22, Rodrigo Ayala Miret '22, Luke Connell '22, Jason Gardiner '22, Megan Hauptman '21, Tim Hirschel-Burns '22, and Lena Riemer '22.
Tuesday, May 3, 2022
---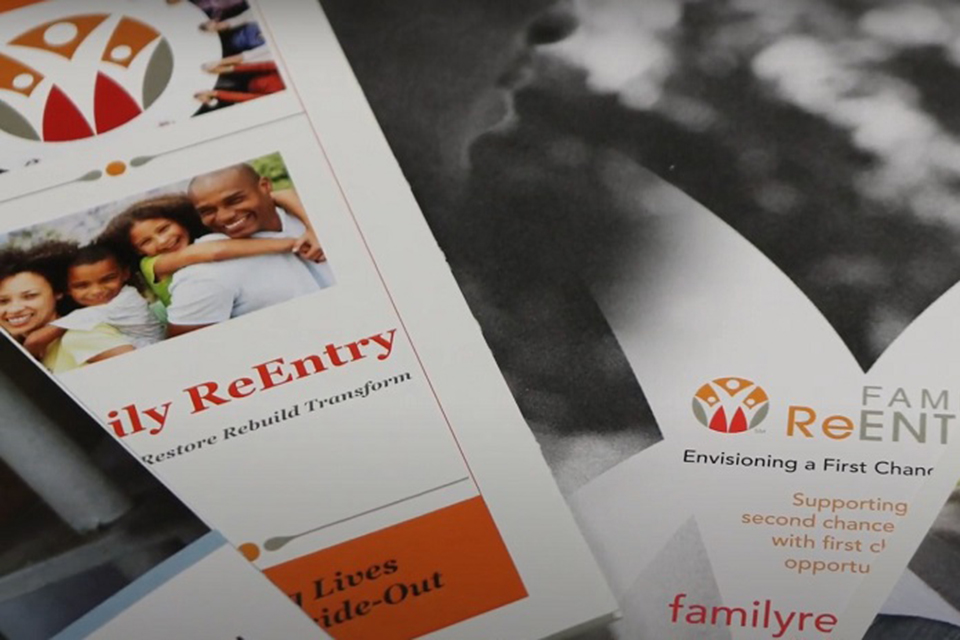 A still from a new short film documenting the experiences of those impacted by Connecticut's incarceration lien law.
Monday, May 2, 2022
---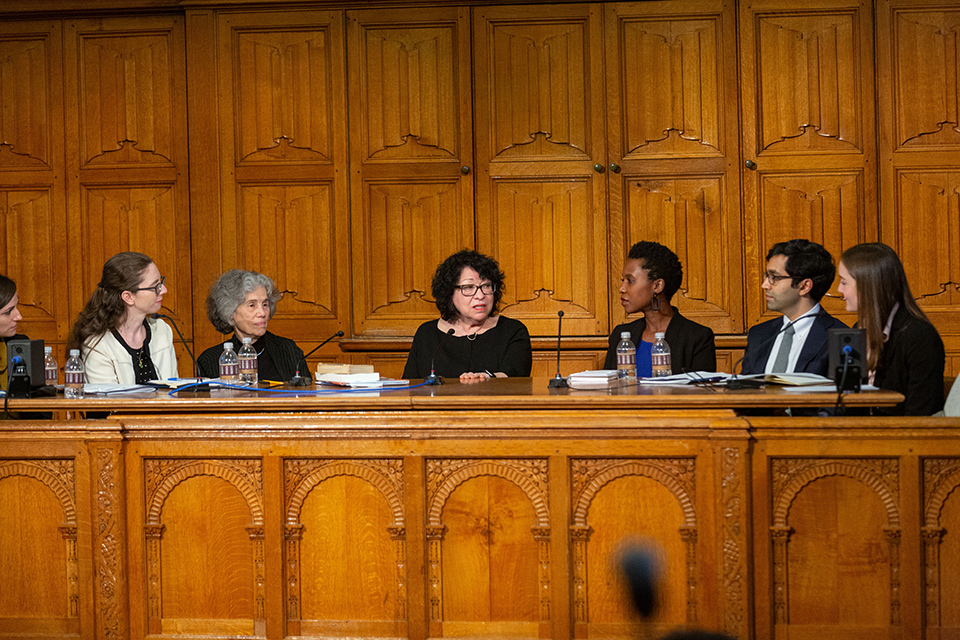 Justice Sonia Sotomayor '79 joined a panel of alumni moderated by Professor Judith Resnik to celebrate the 25th anniversary of the Liman Center and more than 50 years of the Jerome N. Frank Legal Services Organization and Yale Law School's clinical program.
Tuesday, May 3, 2022
---
55:06
Wednesday, March 16, 2022
---
1:13:30
Wednesday, December 1, 2021
---
1:25:23
Monday, November 22, 2021
---
1:35:21
Wednesday, November 17, 2021
---
5:31:51
Wednesday, April 27, 2022
---
In The Press
The Connecticut Mirror
Jenny Carroll is the Director of the Arthur Liman Center for Public Interest Law and a Visiting Professor of Law at Yale Law School. Mila Reed Guevara and Ryanne Bamieh are members of the class of 2023 at Yale Law School.
Tuesday, April 26, 2022
---
In The Press
The Connecticut Mirror
Research by Deputy Dean and the Oscar M. Ruebhausen Professor Professor Ian Ayres '86 is cited in a commentary on whether buyers should be able to purchase electric vehicles directly from manufacturers.
Wednesday, April 20, 2022
---
In The Press
The New York Times
James Forman Jr. '92 is J. Skelly Wright Professor of Law at Yale Law School and the Faculty Director of Yale's Center for Law and Racial Justice. Kayla Vinson is the Center's Executive Director. 
Thursday, April 7, 2022
---
In The Press
CNN
John A. Garver Professor of Jurisprudence Professor William N. Eskridge Jr. '78 discusses objectives behind recent legal challenges to LGBTQ rights.
Tuesday, March 15, 2022
---
In The Press
Bloomberg
Stephen L. Carter '79 is the William Nelson Cromwell Professor of Law at Yale Law School.
Monday, March 14, 2022
---
In The Press
PBS News Hour
Arthur Liman Professor of Law Judith Resnik is quoted about Arizona's privatized prison health care system.
Alumni & Student Profiles
---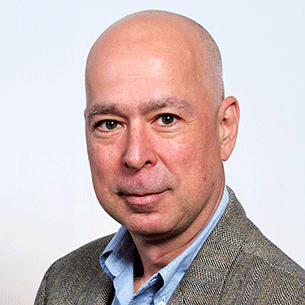 '88
---
From Practicing Law to Covering the Supreme Court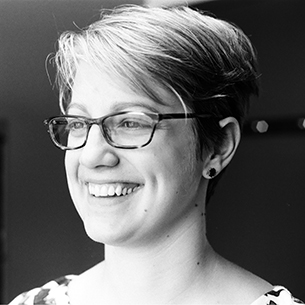 '10
---
A Career Working in the Public Interest
'12
---
Fulfilling a Passion to Help Children in Need
"
Yale is the one place where going to law school doesn't mean sitting on the sidelines; it means making headlines."
---
Heather Gerken
Dean and Sol & Lillian Goldman Professor of Law