Updates to Monk v. Mabus
---
On June 22, 2015, plaintiffs Conley Monk, Vietnam Veterans of America, and the National Veterans Council for Legal Redress announced that the respective record correction boards had granted the discharge upgrade requests of all five individual plaintiffs.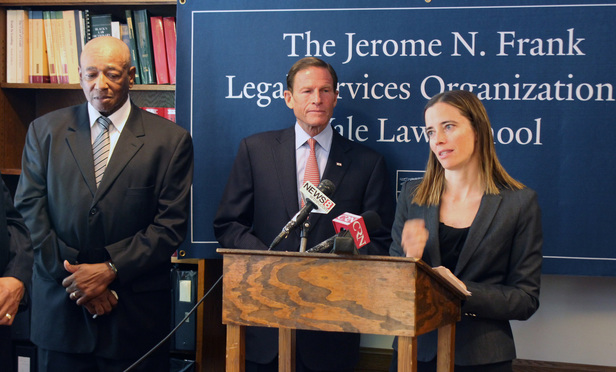 On November 14, 2014, Judge Warren Egintonremanded the claims of the five individual plaintiffs to the Boards for Correction of Military Records so that the named plaintiffs' discharge upgrade applications could be reconsidered in light of the new guidelines issued to the boards by Secretary of Defense Chuck Hagel in September 2014 (see below). The Court ordered the boards to decide each resubmitted application of a named plaintiff within 120 days. In the same order, Judge Eginton dismissed without prejudice the claims brought by Vietnam Veterans of America, Vietnam Veterans of America Connecticut State Council, and the National Veterans Council for Legal Redress. This means that the Judge did not make any ruling on the merits of the organizations' claims, and that the organizations may refile the case in the future. The Judge dispensed with all other pending motions in the case, including plaintiffs' motion for class certification.
On September 3, 2014, Secretary of Defense Chuck Hagel issued a memorandum to the Secretaries of each of the service branches (the defendants in this matter) directing their respective record correction boards to fully and carefully consider applications submitted by veterans who seek a discharge upgrade on the basis of PTSD. The memo directs the boards to give "liberal consideration" to various types of evidence relating to PTSD at the time of discharge, including:
Service records documenting any symptom which meets the diagnostic criteria for PTSD or related conditions, and
A diagnosis of PTSD or PTSD-related conditions by the VA or a civilian provider.
"Special consideration" will also be given to VA determinations that document service-connected PTSD or PTSD-related conditions.
It is not yet clear how the new guidance will be implemented by the various boards. For more information, please see the full text of the Hagel Memo. If you are interested in requesting a discharge upgrade based in part on your experience with PTSD during service, please visit the Resources for Veterans Seeking Discharge Upgrades page.