Regional Alumni Associations
---
Stay involved with YLS by volunteering your time and expertise through a number of opportunities.
Yale Day of Service
Join thousands of members of the Yale community to make a difference wherever you are! On the Yale Day of Service, alumni around the world come together on or around that day to serve their local communities. Go to yaledayofservice.org to see what's happening in your area. 
Regional and International Events
The Law School holds approximately 50 alumni events each year. Check out the Alumni Events Calendar for the most up-to-date listing of programs. If you are interested planning events with other alumni, please contact the Alumni Engagement & Development Office.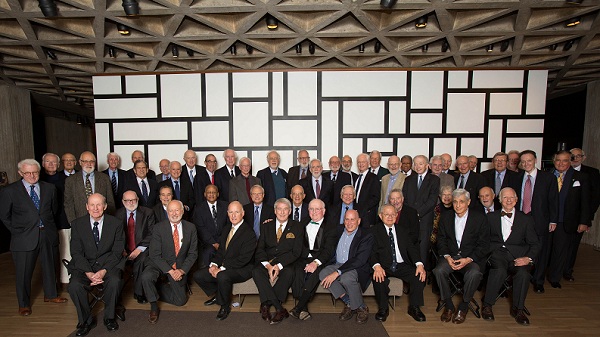 Reunions
The annual Alumni Weekend which takes place in the fall in New Haven offers lots of volunteer opportunities for YLS graduates. Whether it is serving on a reunion gift committee, as a reunion chair, as an attendee, or as a panelist, graduates enjoy getting involved in the reunions which approximately 1,300 YLS alumni and guests attend. Contact the Alumni Engagement & Development Office if you would like to get involved with your reunion.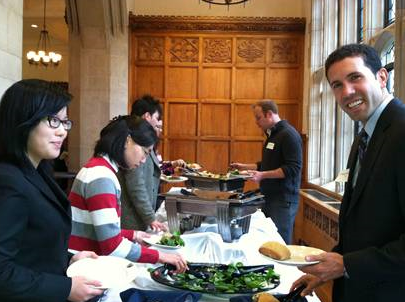 YLS Career Connections
From time to time, Yale Law School's students would like to invite graduates of the school to events organized by their organization. If you would like to be a resource for current Yale Law School student organizations, please join our online alumni mentor network, YLS Career Connections.
Career Connections is also an invaluable resource for students and other alumni seeking career advice. Please join today and share information about your employment experiences.
Yale Law Report
Play a part in the Law Report, the alumni magazine of the Yale Law School, by submitting your news to your class secretary, and sending your books for inclusion in our Books in Print section and for the Alumni Reading Room book shelves.
YLS Executive Committee
If you are interested in serving on the Executive Committee, contact the Alumni Engagement & Development Office.
The Yale Law School Alumni Affairs Office welcomes event suggestions and is always looking for alumni who are interested in hosting regional events. In the past, YLS alumni have hosted gatherings in their homes or businesses, at local restaurants and bars, and even at sporting and theater events. Examples of these alumni-hosted events include:
Afternoon garden party and buffet
Happy hour at a local pub
Evening at the theater
Speaker series at a law firm
Fenway tour and Red Sox game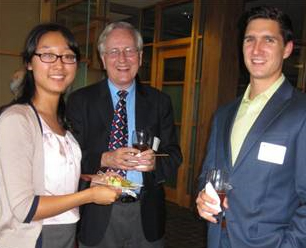 If you are willing to host an event, please send an email to the Alumni Engagement & Development Office. We are happy to work with you to plan the gathering to ensure that everything runs smoothly.
If you cannot host an event but have ideas for upcoming gatherings in your region, please send your suggestions via email to the Alumni Engagement & Development Office.
If you are interested in planning events with other alumni, please contact the Alumni Engagement & Development Office.
We are always happy to welcome alumni at local steering committee meetings. Steering committees meet once or twice per year (either in person or via teleconference) to brainstorm about events for the coming year. Alumni then work with the Alumni Affairs office to plan interesting and exciting events. Alumni Affairs does all the heavy lifting (coordinating meetings, working with vendors, etc.), so joining a regional steering committee does not involve a significant time commitment—just the desire to help build community in your area.
To join a regional steering committee, just email the Alumni Affairs Office and we will add you to the group's listserv. You'll get meeting announcements and other information there. 
YLSA of Atlanta, GA
YLSA of the Bay Area
YLSA of Chicago, IL
YLSA of Denver, CO
YLSA of Miami, FL
YLSA of New England
YLSA of New York City
YLSA of PenJerDel (Pennsylvania, Southern New Jersey, and Delaware)
YLSA of Portland, OR
YLSA of Seattle, WA
YLSA of Southern California
YLSA of Washington, DC