The Executive Committee of the YLSA strengthens the Yale Law School community worldwide by connecting alumni with each other, current students, and Yale Law School. The Executive Committee is composed of a diverse body of approximately 200 leaders and honorary members from a range of class years, professions, and geographical locations. The Executive Committee meets in New Haven twice a year to discuss a wide range of matter of importance to YLS and its alumni community.
As a member of the Executive Committee you may be asked to serve on one of its five specialized subcommittees. These committees are the Liaison Committee, Regional Committee, Nominating Committee, Planning Committee, and Awards Committee. You can find out more about the meaningful roll each of these committees plays below. 
Members may also choose to participate on Regional Steering Committees to help plan alumni events in their area, to connect with current students as mentors, and/or to help with our new programming for recent graduates. Find out more about our Regional Steering Committees by clicking the link above. 
Membership of Executive Committee
9 officers, each serving a three-year term, staggered to preserve continuity (Officers serve the same role for both the YLSA and the Executive Committee)
3 classes of 20 Term Members, each serving a three-year term
1 Graduating Class Member (for each graduating class), serves a three-year terms as one of the 20 term members
Administrators of the Law School, serve as ex officio Executive Committee members
Honorary lifetime members of the committee include former Executive Committee chairpersons and Award of Merit recipients 
Current Leadership of the Executive Committee
---
Officers: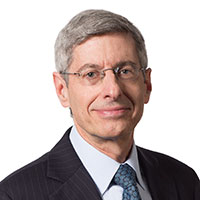 Craig B. Brod '80, Chair

Leslie Gomez '95, President

Karlanna M. Lewis '15, Secretary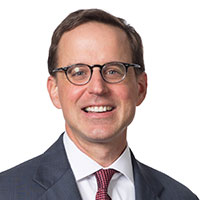 Carmine Boccuzzi '94, Treasurer
Vice Presidents:


Oluwaseun O. Ajayi '04


M. Yasmin Cader '92


Kaitlin A. Caruso '10


J. Cunyon Gordon '81

Amber M. Koonce '17
How to Become an Executive Committee Member
---
Do you have friends and classmates who you think would enjoy giving back to YLS through membership on the Executive Committee? Please take a moment to submit your nominations here. They will be reviewed on a rolling basis by our Nominating Committee as described below. 
Please nominate fellow alumni who you believe will "strengthen the Yale Law School community worldwide by connecting alumni with each other, with current students, and with the School" — and be sure to tell us why you are nominating them. We are always looking for a diverse group of graduates across every spectrum to represent the wider YLS community as members of the Executive Committee. You are always welcome to nominate yourself! The Nominating Committee reviews the list of nominations received from various YLS constituencies at their spring meeting. They will put forth names to the rest of the Executive Committee for approval for terms starting July 1, of that year. 
Read about the subcommittees of the Executive Committee

Meeting Dates
Spring 2023 Meeting: Sunday, April 16 - Monday, April 17, 2023
Resources
Yale Law School Association Executive Committee Membership List
Alumni Engagement & Development Office Contact Information
---
Telephone: 203.432.1690
Facsimile: 203.436.1235