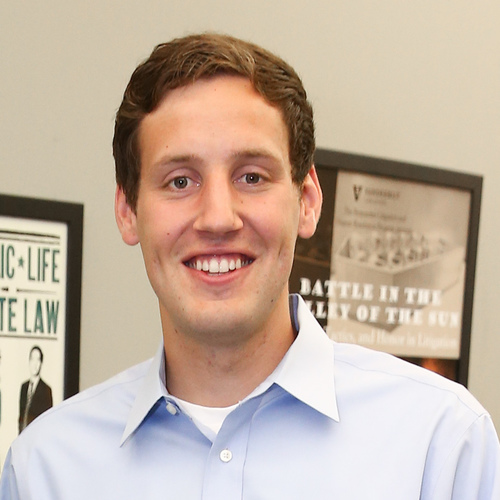 Alex Nunn is a Ph.D. in Law candidate at Yale. In general, his research focuses on evidence and proof, exploring how practice, procedure, and the allocation of decision making authority in the courtroom affect decisional accuracy, efficiency, and legitimacy. Under this broad banner, he is currently pursuing a diverse set of theoretical and empirical projects that propose normatively desirable solutions to the problems caused by relying on an entrenched—and, in many ways, antiquated—adjudicatory regime to resolve modern legal disputes. For example, his recent papers have suggested that a long-standing fixation on witnesses in the courtroom yields suboptimal results in our modern era, when evidentiary reliability is often dependent on standardized processes rather than subjective, individual actions.
Alex's scholarship has been featured or is forthcoming in the Texas Law Review, Vanderbilt Law Review, and the peer-reviewed International Journal of Evidence and Proof. Alex currently serves as the associate producer (and occasional guest host) of Excited Utterance, a podcast focusing on scholarship in evidence and proof. He is also a member of the executive committee for the AALS evidence section and the programming committee for the Evidence Summer Workshop. Alex has twice served as a Visiting Assistant Professor, teaching two semesters of evidence at the University of Arkansas School of Law.
Before coming to Yale, Alex clerked for the Honorable Karen LeCraft Henderson of the D.C. Circuit. He is a graduate of the University of Arkansas and Vanderbilt Law School, where he was Editor-in-Chief of the Vanderbilt Law Review. Beginning in the fall of 2019, Alex will be an Assistant Professor of Law at the University of Arkansas School of Law.